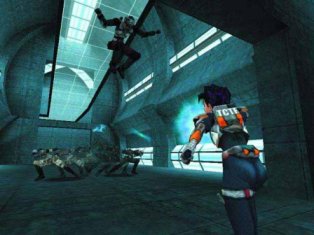 Patches for game
The patches at this page may be outdated, please check latest ones at:
http://wiki.oni2.net/Installation#Patches Thanks.

Windows:
Oni.exe-Patched.zip * (Not official only tested in English version)

Download (715 KB) (Have read-me included)

Version 2:

Developer Mode exe (for you use the developer mode cheat)

Notes: Only tested in english version and retail.

Download (711 KB)
Unofficial patch created by Ian Patterson.(work with all languages)
Download (21 KB) (Have read-me included)
MAC
* For install this patch you only need replace your original oni.exe for the oni.exe patched in zip file.
Help
Oni Running Slow (tutorial based in windows systems)
There are lots of people asking me for a solution to solve this. (how you can see in forums and guestbook) I would like to say that this isn't a bug or something similar. This is frequently caused by your computer don't have a open gl graphics accelerator or a graphic card that support fully 3d acceleration. There aren't any patch at the moment to solve this so don't use the patches above to this action.
For a start you should have sure that your graphic card support acceleration, click in start, execute, write dxdiag, and press ok. You will see now diverse information about your direct x and your computer hardware/software, click in display, now check if direct3d acceleration is off. If it is off try enable it, if it is impossible enable, you graphic card can not have this option or windows is using you card as pci instead of agp. In this case try update and install all your motherboard drivers.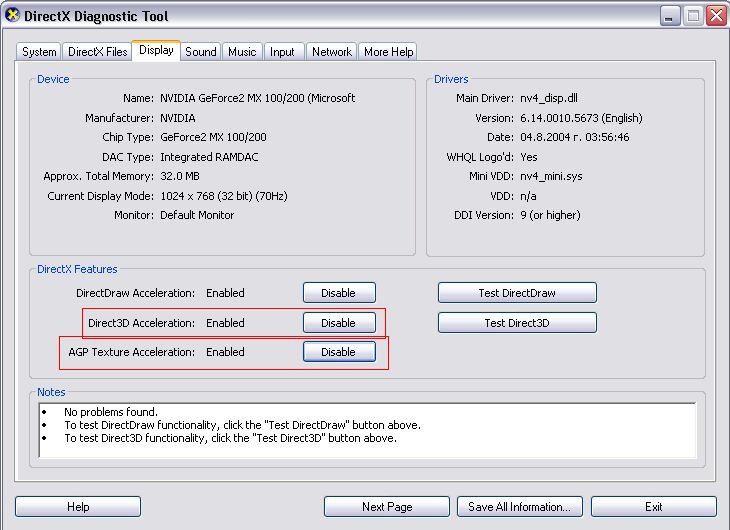 Now if your graphic card have 3d acceleration enable the problem can be the graphic drivers, not sure about others, but NVIDIA users should install a nvidia one, because Microsoft ones give too much troubles with games, like oni. I suggest nvidia users install a driver version between 28.x and 60.x. For nvidia drivers look here: http://www.fileshack.com/browse.x?cat=49. Others users should install the latest drivers from you manufacturer website.
If you need ask something or more help, post a message in the guestbook or forum. ;)